United Kingdom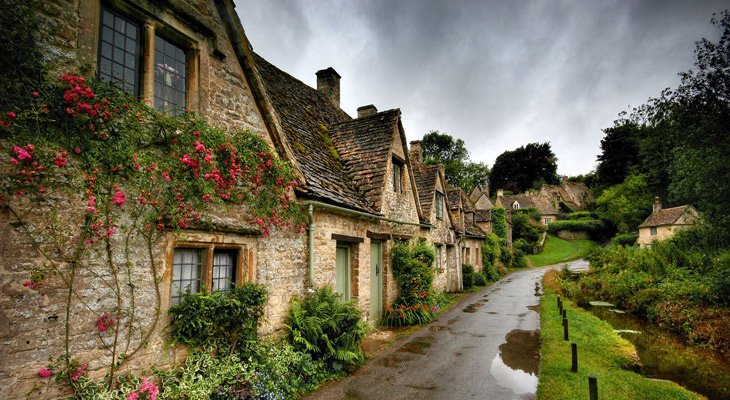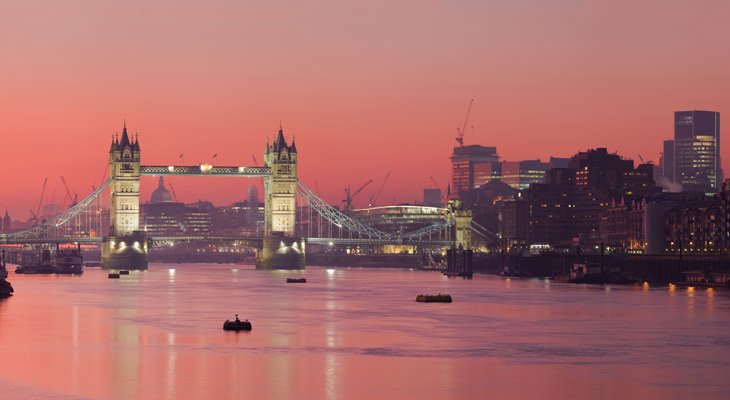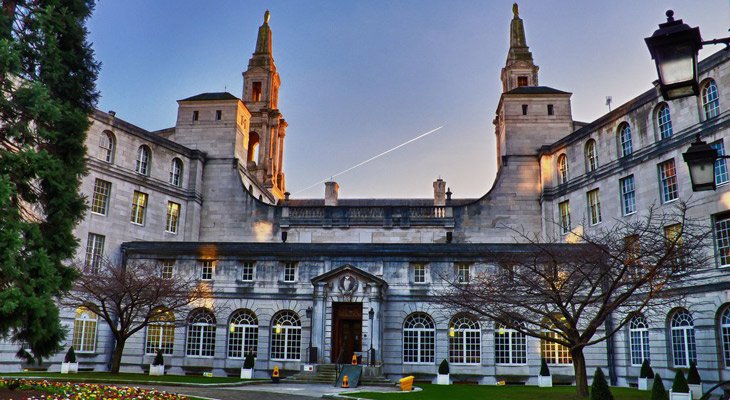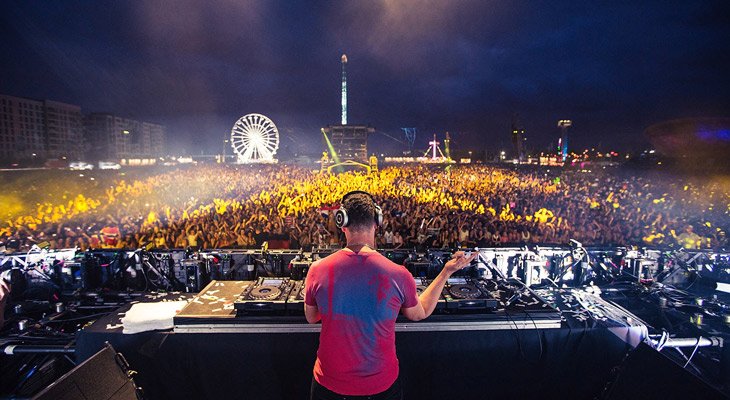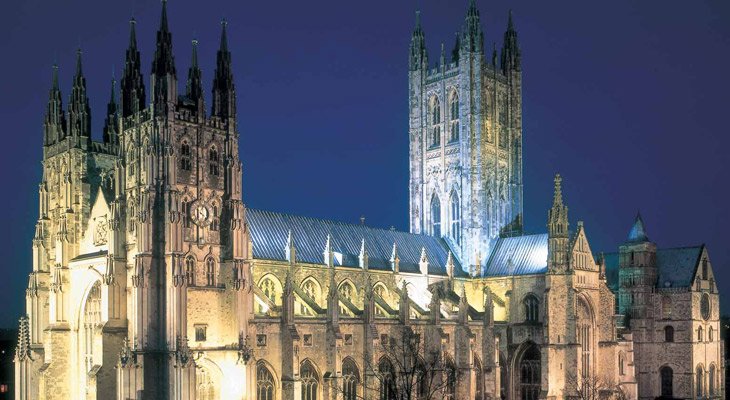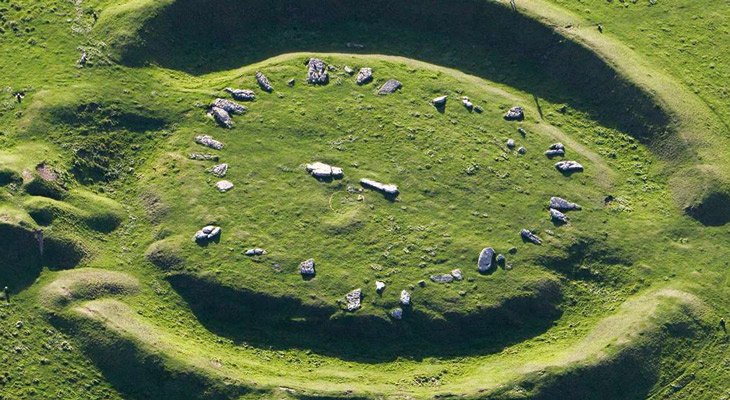 England
Throughout its long history, it's been a green and pleasant land, a sceptred isle and a nation of shopkeepers.
It's stood as a beacon of democracy and a bastion of ideological freedom, as well as a crucible of empire and a cradle of class oppression. Magna Carta, the King James Bible and the welfare state were all dreamt up here, but then again so were beer bellies, Bovril and Mr Bean.
It's a nation of tea-tippling eccentrics and train spotters, of dog lovers and footy fanatics, of punk rockers, gardeners, gnome collectors, celebrity wannabees, superstar chefs, free-wheeling city traders, pigeon fanciers, cricket bores and part-time Morris Dancers.
To some it's Albion. To others it's Blighty. To many it's the most eccentric, extraordinary and downright incomprehensible place on earth. Welcome to England.
To journey through England is to journey through time (interspersed with several cups of tea) - from the ancient megaliths of Stonehenge to the space-age domes of the Eden Project in Cornwall.
It's also a trip to the 21st-century: London is gearing up for the 2012 Olympics while cities like Manchester, Leeds and Newcastle revel in their heritage and confidently face the future, with industrial buildings revitalised as waterfront galleries or trendy apartments, flanked by tempting bars, shops, restaurants and some of the finest music venues on the planet.
For visitors, the beauty of travel in England is the compact nature of the country. By spending less time going between places and more time in them, you can immerse yourself in the scenery, instead of just breezing through. Whether you're strolling the undulating hills of Oxfordshire, cycling in Norfolk, surfing off Newquay or rock-climbing in the Peak District, England is perfect for activity and adventure.
And with time on your side, you'll get closer to understanding local sensibilities: relaxing with the locals in a country pub, enjoying a music festival or watching a cricket match.
Ireland
Few countries have a tourist image so plagued by cliché as Ireland. From shamrocks and shillelaghs to leprechauns, lovable rogues and 40 shades of green, theres a plethora of platitudes to wade through before you scramble ashore on the real Ireland.
But its well worth looking beyond the tourist tat, for the Emerald Isle (oops, there we go again) is one of Europes gems, a scenic extravaganza of lake, mountain, sea and sky thats still gorgeous enough to make your jaw drop despite the best efforts of developers to scar some of the most beautiful bits with serried ranks of holiday homes. From the lonely, wind-lashed wilderness of Donegal to the picture-postcard harbour villages of County Cork, there are countless opportunities to get outdoors and explore, whether its surfing the beach breaks of Bundoran, cycling the coast of County Antrim, or hiking the hills of Kerry and Connemara.
There are cultural pleasures too, of course, in the land of Joyce and Yeats, U2 and the Undertones. Dublin, Cork and Belfast all have top-notch restaurants, party-on pubs and a foot-stomping live-music scene, while you can track down impromptu pub sessions of traditional Irish music in places like Galway, Doolin and Killarney. And theres a wealth of history to discover, from the countless medieval castles and early Christian monasteries to the powerful political murals of Belfast and Derry, and one of the biggest concentrations of prehistoric monuments in Europe.
So enjoy your Guinness by all means, but push aside the forest of shamrocks for a bit and try to get a glimpse of the real Ireland.
Scotland
As an old Scots saying has it, guid gear comes in sma bouk (good things come in small packages). And despite its small size, Scotland certainly has many treasures crammed into its compact territory. Theres something for all tastes. For the history buff, few cities compare with Edinburgh and Glasgow; for the hungry, try haggis if you must but dont miss the Aberdeen Angus beef or smoked salmon from Dumfries & Galloway or, for the thirsty, the peerless malt whiskies of the Isle of Islay or Oban await. There is wild mountain scenery of the Highlands & Northern Islands and cold, sparkling seas washing against the Outer Hebrides. Wildlife watchers will find otters, eagles, whales and dolphins, while hill walkers have almost 300 Munros to bag.
Theres turbulent history and fascinating genealogy, castles and country pubs, canoeing and caber-tossing, golfing and fishing and all-round good craic (lively conversation).
Although an integral part of Great Britain since 1707, Scotland has maintained a separate and distinct identity throughout the last 300 years. The return of a devolved Scottish parliament to Edinburgh in 1999 marked a growing confidence and sense of pride in the nations achievements.